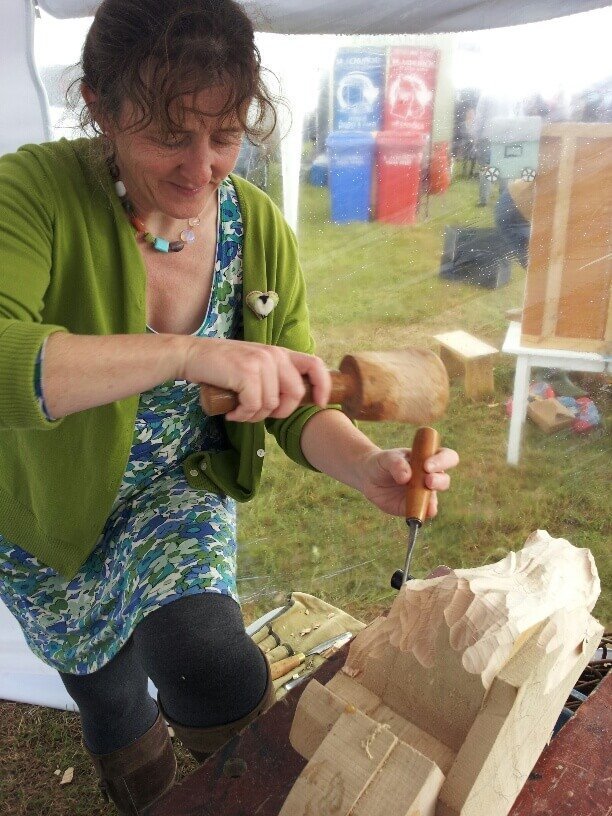 Liz will be carving her sheep footstools at both these shows.
The Ewenique Furniture Flock will also be appearing occasionally at Sherborne and Weymouth makers markets, contact Liz for more details.
The Craft in Focus Christmas Show venue is yet to be confirmed but the Ewenique Furniture Flock will be attending so do check the Craft in Focus website for up to date news of their big November Show.
April 2021
28th April – 3rd May
CANCELLED: Craft in Focus AT RHS Wisley
Craft in Focus stages many events to provide a showcase for the UK's leading designer craftsmen at venues across the South of England. Other events are still planned for 2022, and we will of course keep you updated.
August 2021
28th – 29th August
An open air show in the wonderful setting of a traditional deer park
near Sherborne.
September 2021
9th – 12th September
Hever Castle with Craft in Focus
An open air show held around the moat of this glorious Tudor Castle in Kent.
October 2021
29th – 31st October
Crowthorne with Craft in Focus
For my first series of posts in this new website I thought it would be interesting to follow through the process of creating one of the Ewenique Furniture Flock. In the beginning there was a tree.... Limewood is the classic carver's' wood,  it is a delight to work...

Open Hours
Open by appointment