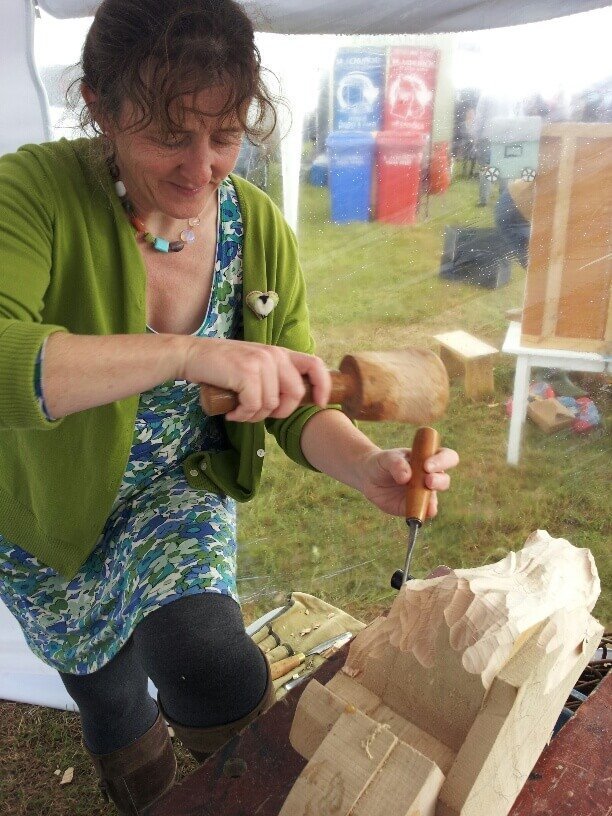 Liz will be carving her sheep footstools at  these shows:
August 2023
26th – 27th August
An open air show in the wonderful setting of a traditional deer park
near Sherborne.
September 2023
7th – 10th September
Hever Castle with Craft in Focus
An open air show held around the moat of this glorious Tudor Castle in Kent.
November 2023
8th – 12th November
Craft in Focus AT RHS Wisley
Craft in Focus stages many events to provide a showcase for the UK's leading designer craftsmen at venues across the South of England. 
For my first series of posts in this new website I thought it would be interesting to follow through the process of creating one of the Ewenique Furniture Flock. In the beginning there was a tree.... Limewood is the classic carver's' wood,  it is a delight to work...
Contact Us
Please email me to order a sheep and I'll get back to you within 48-hours.
Phone: 07835 121324

Open Hours
Open by appointment